Based in Taiwan, ZEBEX was founded in 1987. As a Company dedicated to the production of Auto-ID equipment, ZEBEX' focus is on providing high-quality products, sustaining customer satisfaction with their Innovative Technology for superior performance and an excellent support. ZEBEX products are applied in nearly every industry, with distributors across the world.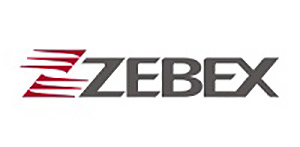 With their Taiwan-only in-house manufacturing, ZEBEX provide systematic, effective, and efficient processing to produce unitary quality and robust devices. Not only do all products undergo strict testing procedures for durability and reliability, the parts and materials are also closely monitored to ensure that all environmental and safety compliances are met.
ZEBEX invests highly in research and development. Their R&D program produced a few of the most advanced decoding technologies on the market: advanced 2D automation, Z-SCAN+, and unique patented omnidirectional scanning technology for improved performance and precision.
With an in-depth support for scan modules like function customizing, tailor configurations, real-time tech help, complete after-sales-service, 3D drawings, ZEBEX offer products with high performance, backing them up with engineering expertise in individual solutions. It also provides complete parts, maintenance, and an in-house service department.
For embedded applications such as Factory Automation, Inventory Management, Mobile Payment, Self Check-in, Medical, Price Checking and Info Kiosks, ZEBEX' scanning modules elevate the performance of their hosts and boost their overall effectiveness. Designed for Success.