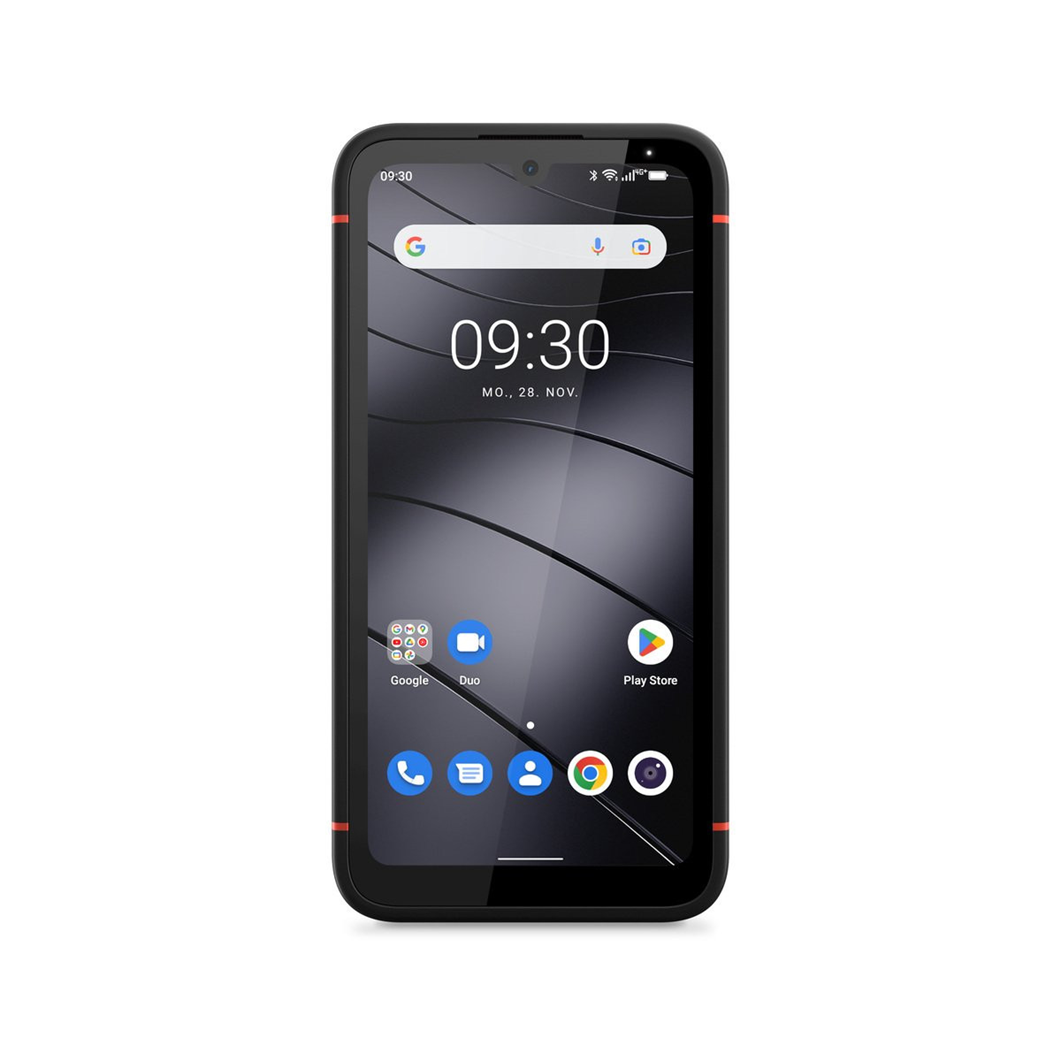 GX 4 Pro
Robustes Business-Smartphone für anspruchsvolle Jobs auch in rauen Arbeitsumgebungen
Wasser-, staub- und stoßfest und widerstandsfähig nach Militärstandard MIL-STD-810H und der Schutzklasse IP68
Leistungsstarker, ausdauernder und herausnehmbarer 5000 mAh Akku: Unterstützt superschnelles Laden mit bis zu 30 W und drahtloses Schnellladen mit bis zu 15 W
LED-Spotlight-Ring (Rückseite) + Benachrichtigungs-LED (Vorderseite)
Flaches Dual-Kamera-System mit Dual-LED-Blitz: 48 MP Weitwinkel + 8 MP Ultra-Weitwinkel
6,1" HD+ V-Notch Display mit Helligkeitssteigerung bei Sonnenlicht (550 nits) und Corning® Gorilla® Glass Schutz
Leistungsstarker 2,2 GHz Octa-Core-Prozessor MediaTek Helio G99
Zero Touch Administration- und Gerätemanagement
Unterstützt Android Enterprise™
Team-Viewer Kompatibilität
16 MP Frontkamera für hochauflösende Videotelefonate und Selfies
Dreifach-Slot: Dual-SIM + Speichererweiterung auf bis zu 1 TB
Biometrische Entsperrung: Fingerabdruckscanner auf der Einschalttaste + Gesichtserkennung 
Tipp: Passende Gürteltaschen von Mobilis mitbestellen!
+++ KEIN ENDKUNDEN-SUPPORT +++
Das GX4 Pro Smartphone
Besteht im Alltag: Das Business Smartphone für raue Arbeitsumgebungen
Woran Sie ein gutes Smartphone erkennen: Es hält auch großen Belastungen stand. Das Gigaset GX4 PRO ist ideal zum Einsatz in robusten Umgebungen geeignet, wie es in der Gastronomie und der Logistik häufig der Fall ist. Es ist ein Qualitätsprodukt "Made in Germany", es steht für Robustheit und Langlebigkeit. 
Auch in Sachen Leistung und Belastbarkeit kann das GX4 PRO überzeugen: Sein ausdauernder 5000-mAh-Akku lässt sich superschnell mit bis zu 30 W laden. Sie können ihn aber auch ganz einfach herausnehmen und durch einen Wechsel-Akku austauschen. Im Inneren dieses Smartphones arbeitet ein leistungsstarker Octa-Core-Prozessor, von außen macht es mit dem neuen LED-Spotlight-Ring auf sich aufmerksam.
Gigaset GX4 PRO - Black - 6/128 GB
S30853-H1532-R111
GX4 Pro Gigaset Rugged Smartphone, MIL-STD-810H + IP68, 6,1" 1560x720, capacitive touch, Corning® Gorilla® Glass 5, MediaTek Helio G99 Octa-Core with max. 2,2GHz., Android™ 12 (AER, upgrade plan to 13 and 14), Zero-Touch, 6GB RAM/128 GB ROM, upgradable up to 1 TB, Dual-SIM (Nano-SIM + e-SIM), 48MP+8MP camera with LED flash, 16MP front camera, facial recognition + fingerprint, NFC, BT 5.2, inductive charging up to 5W, 5.000mAh swappable battery. Black MADE IN GERMANY!
QUAD-Articlenumber: 3490A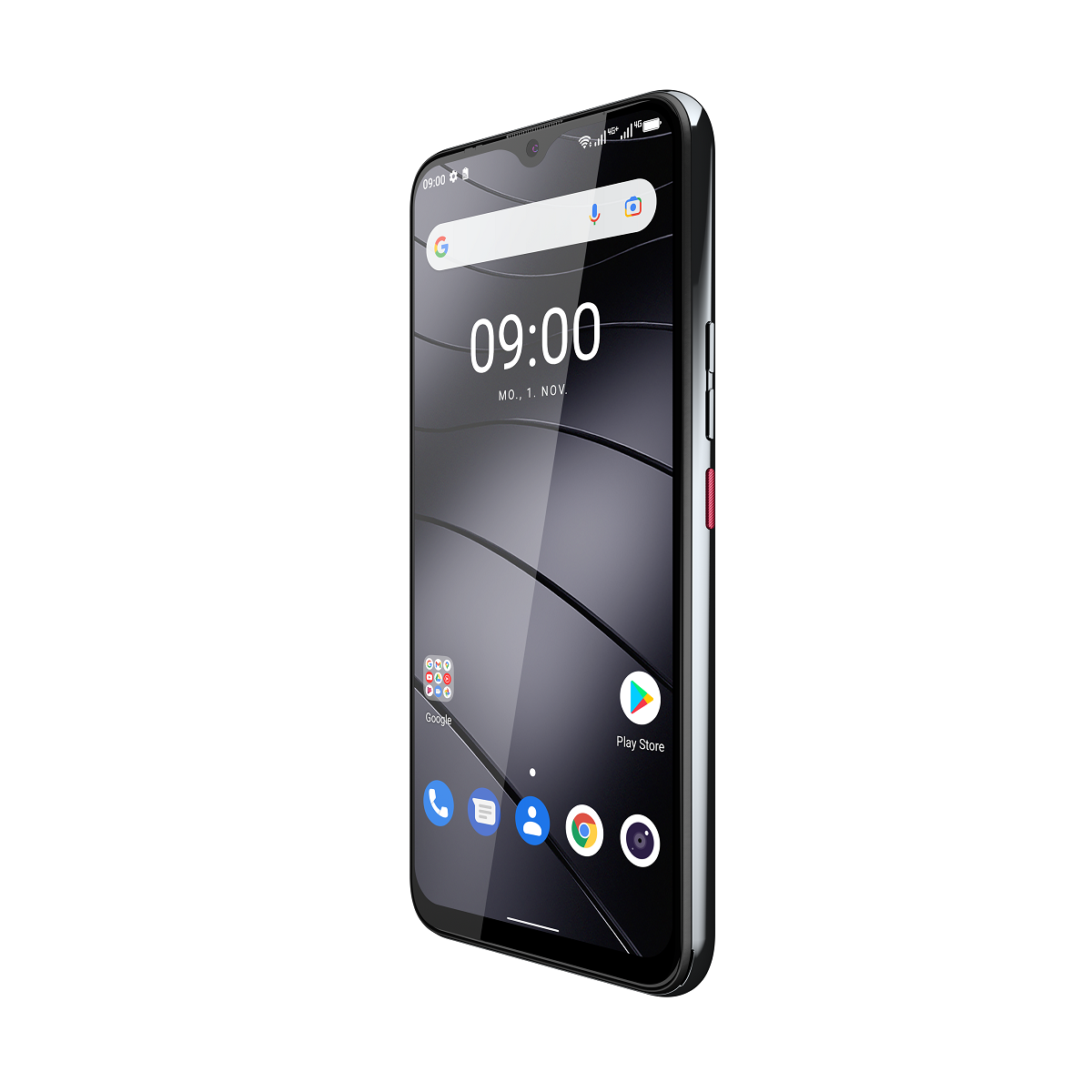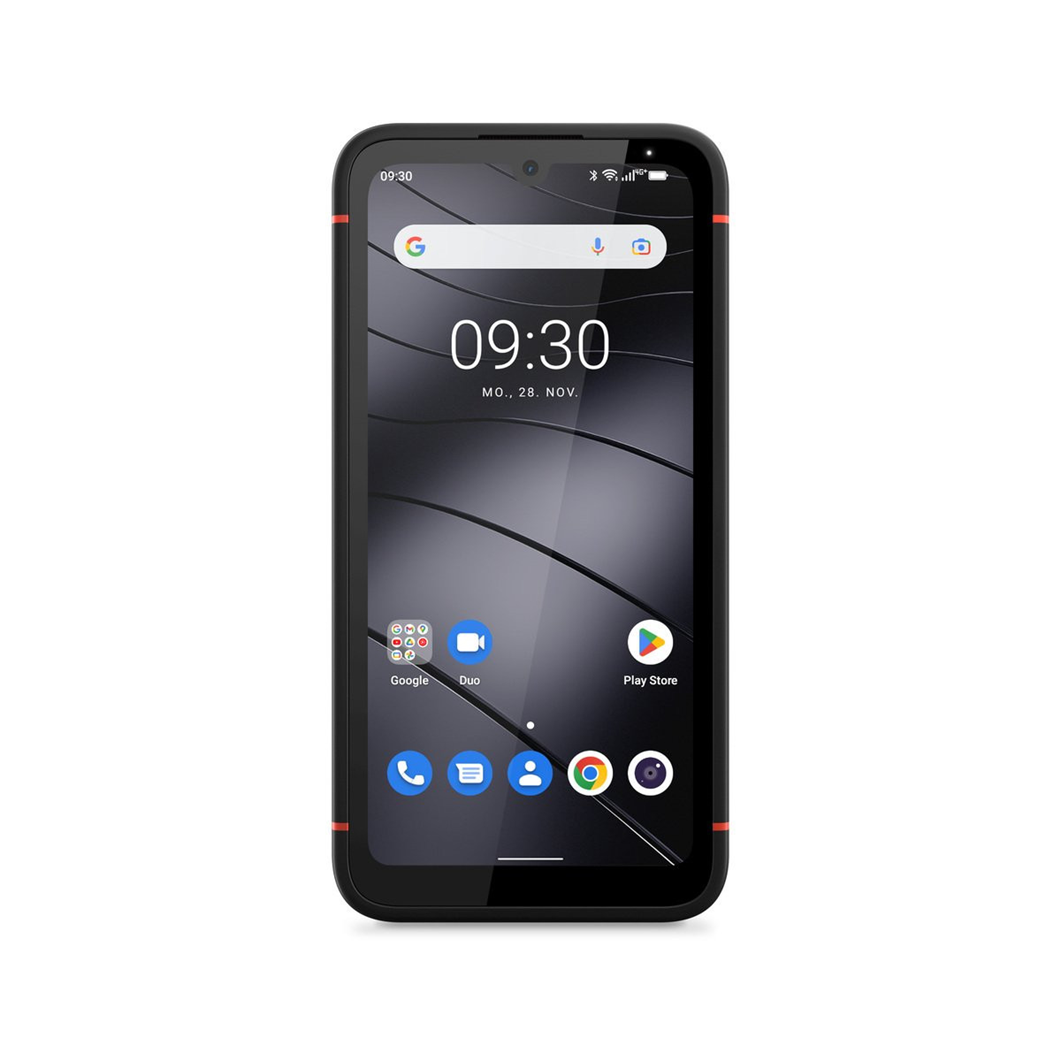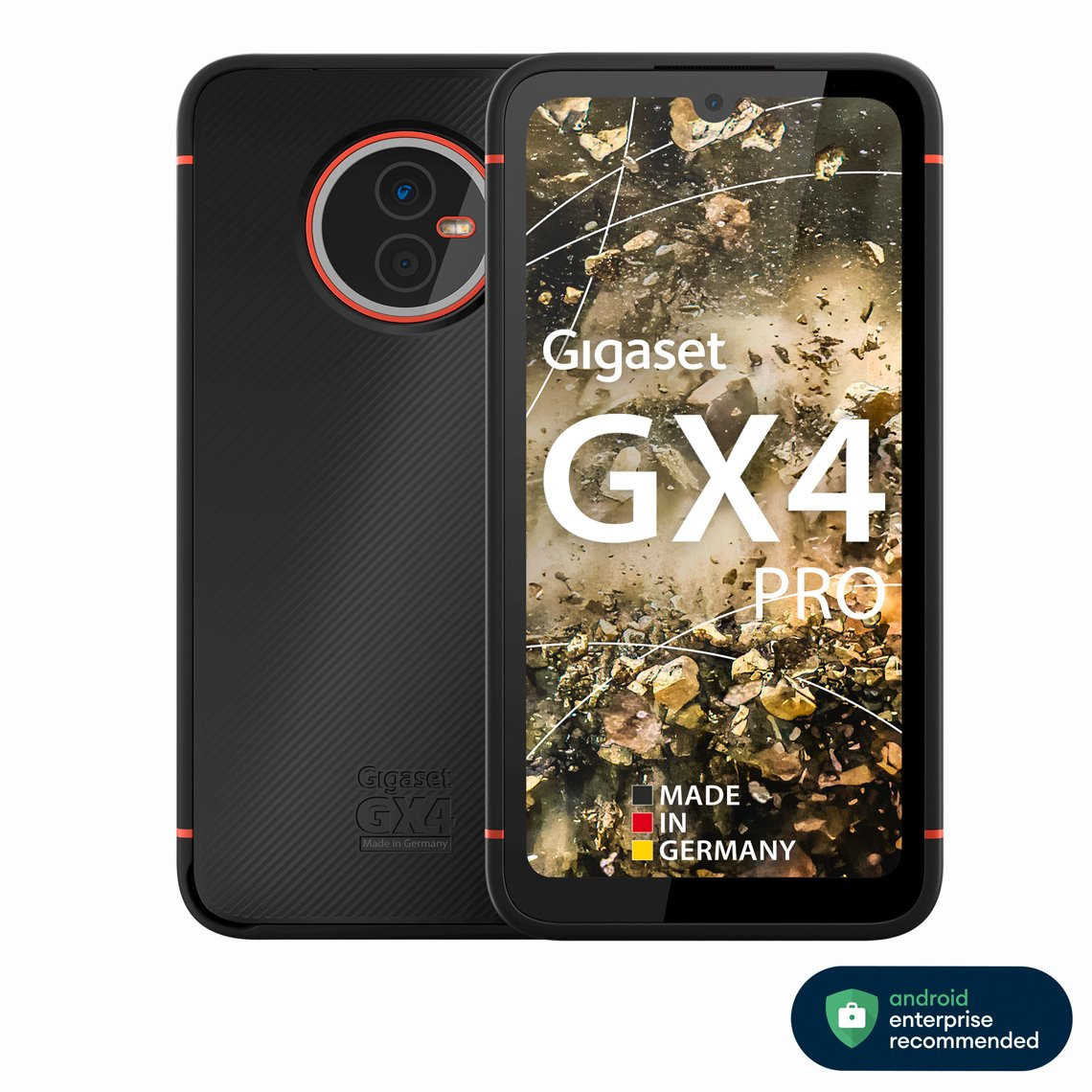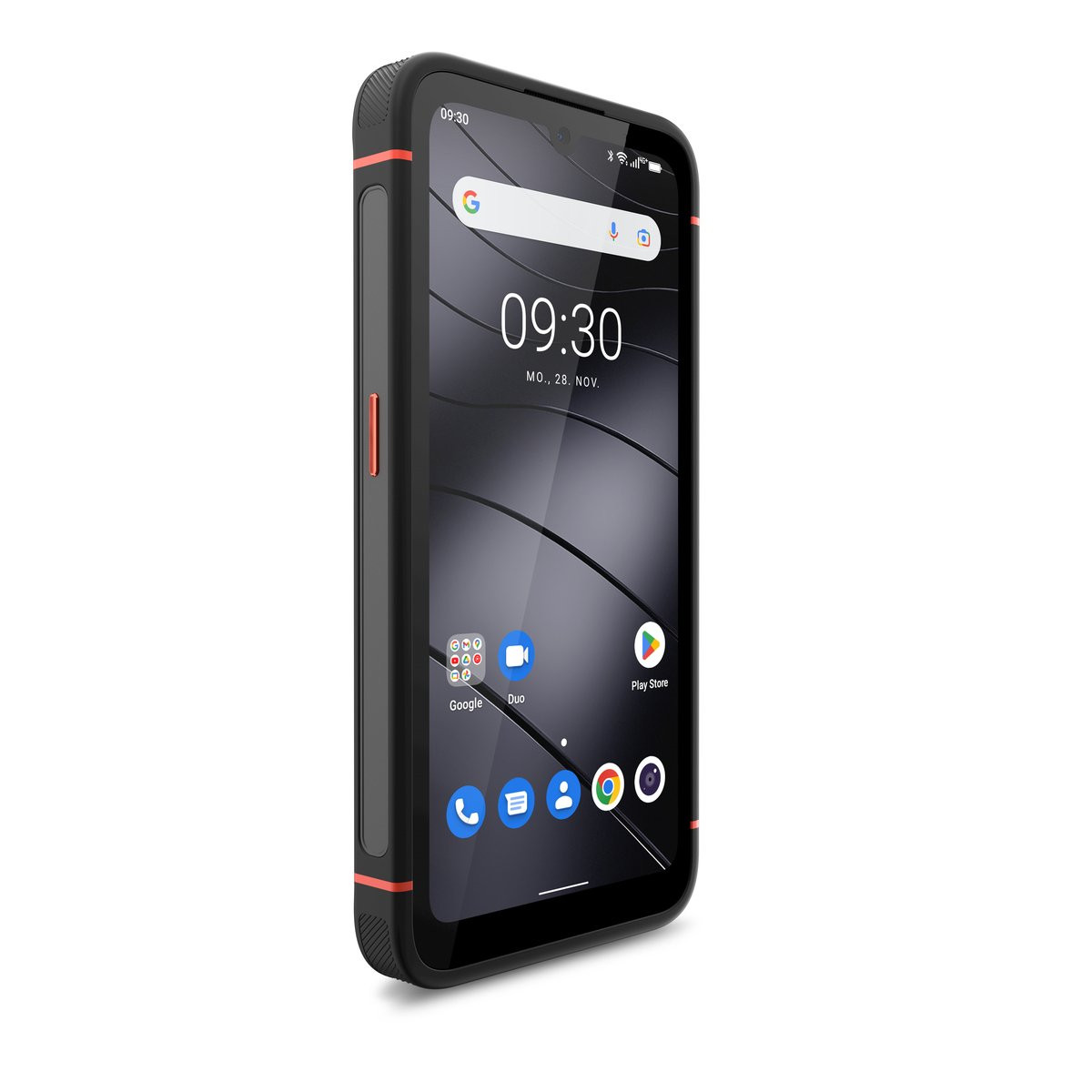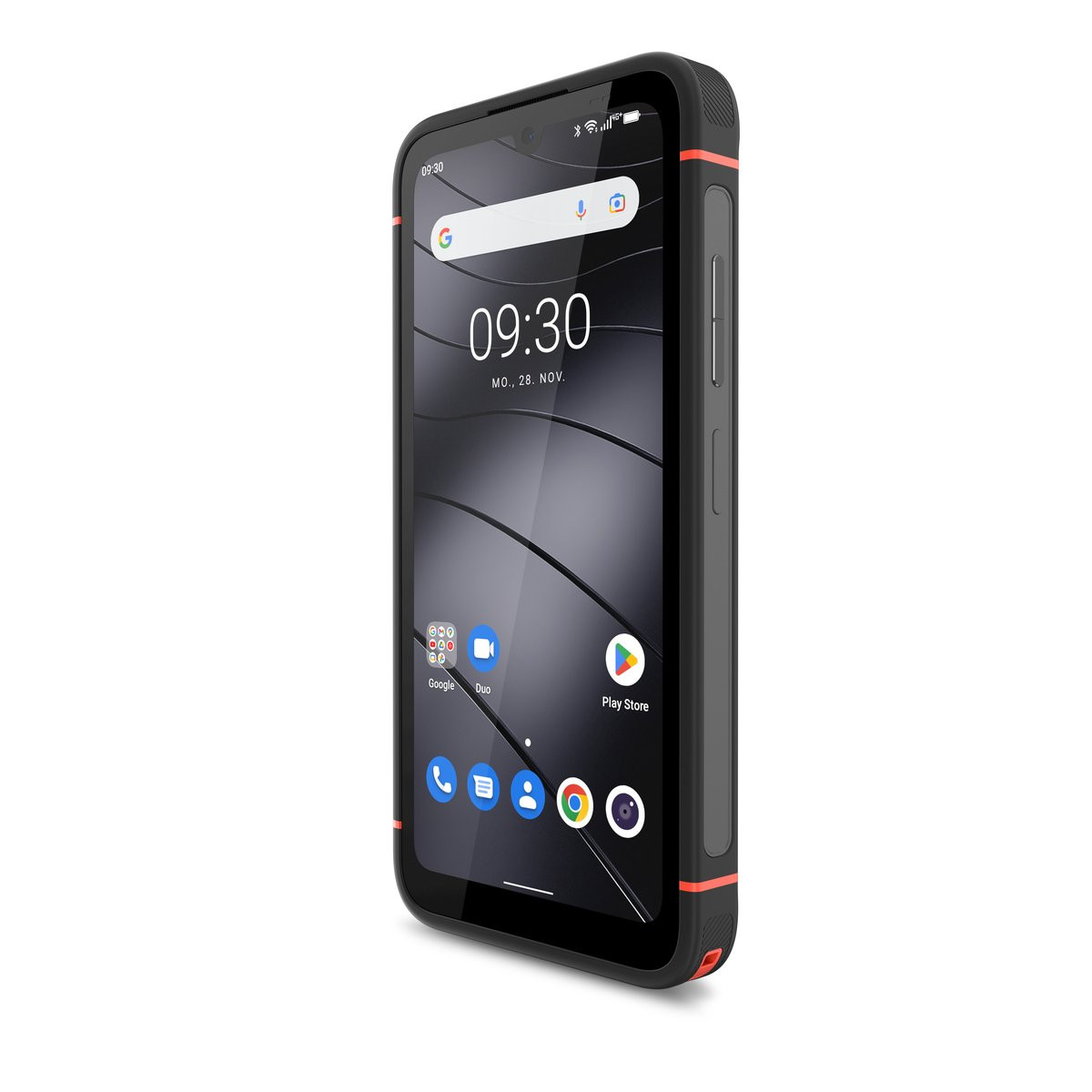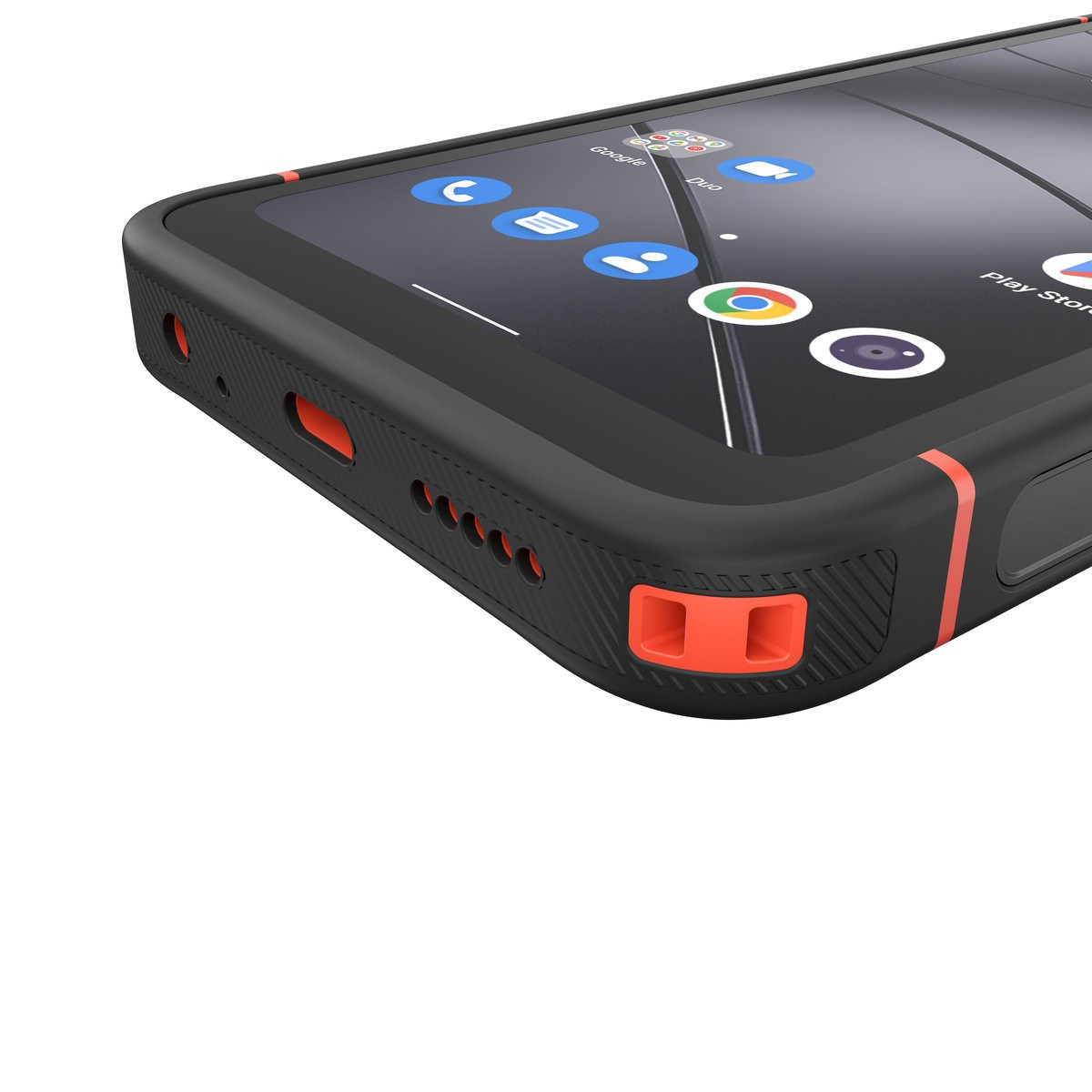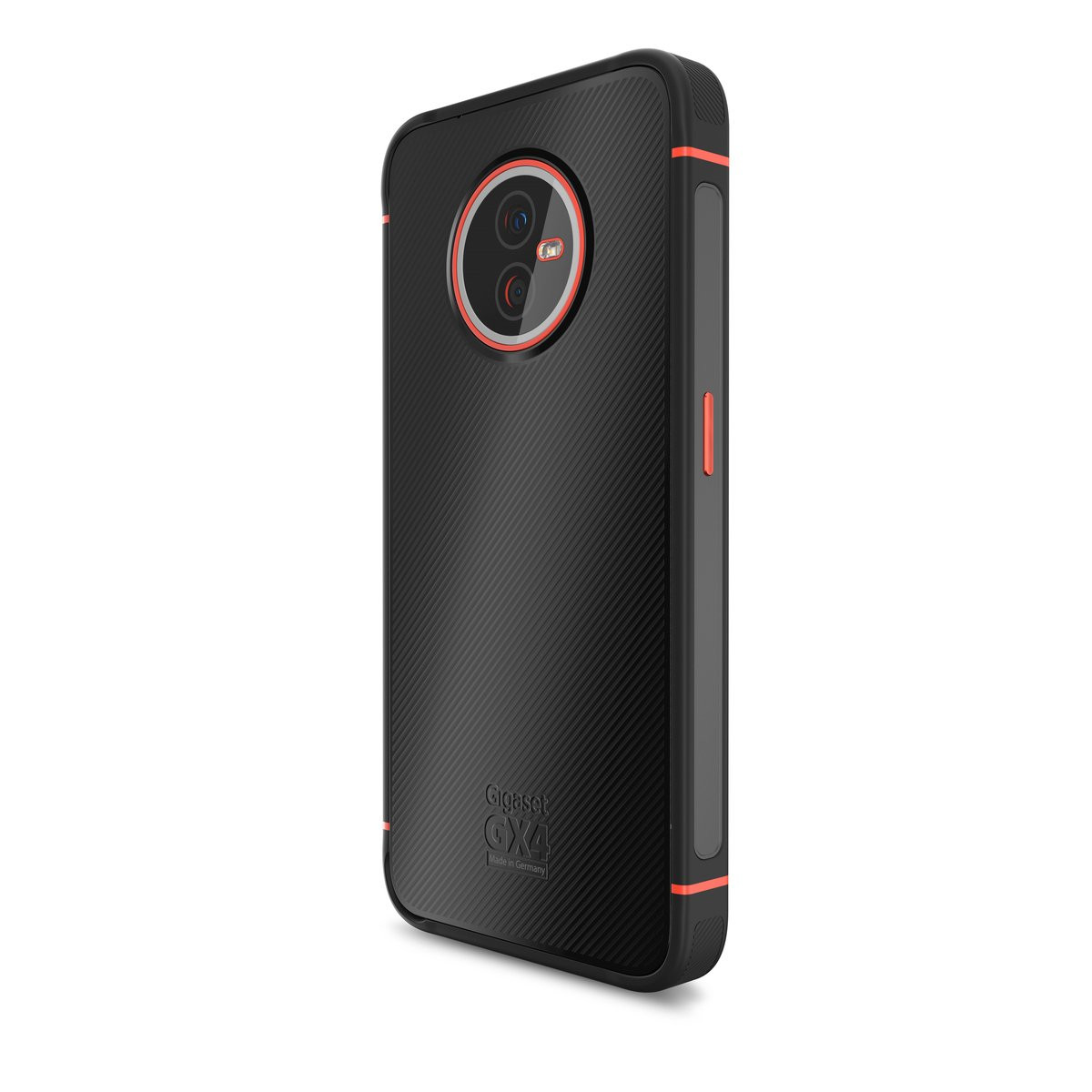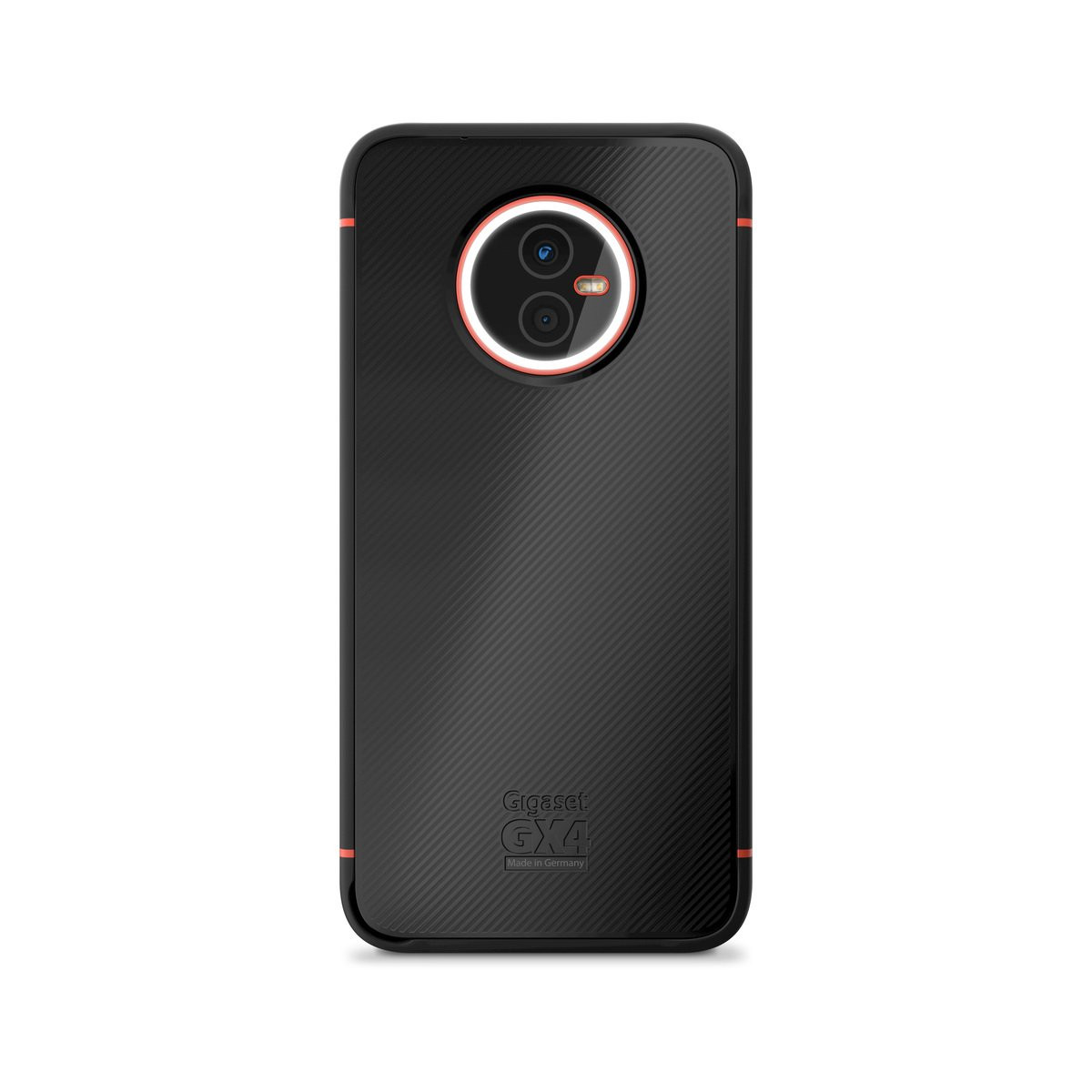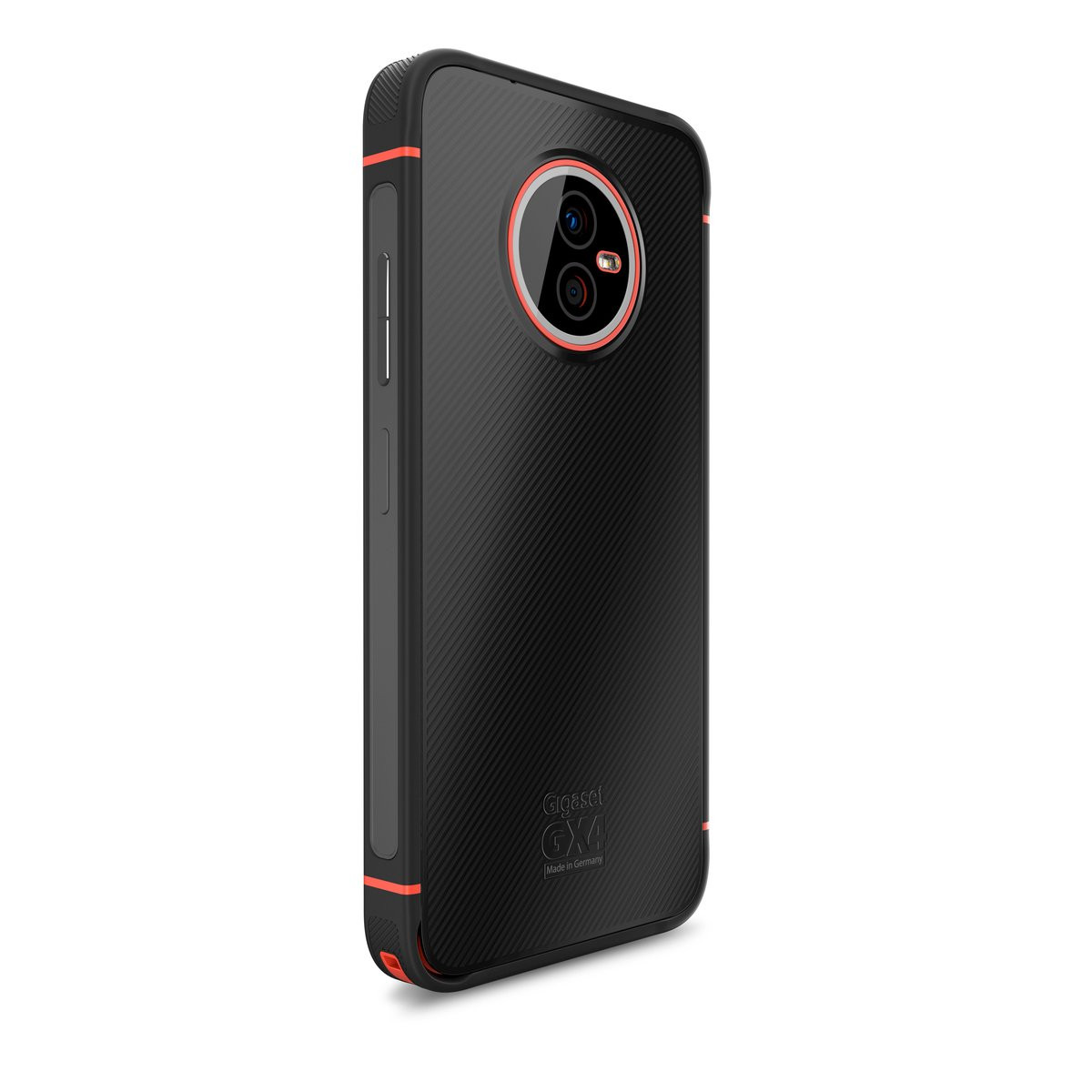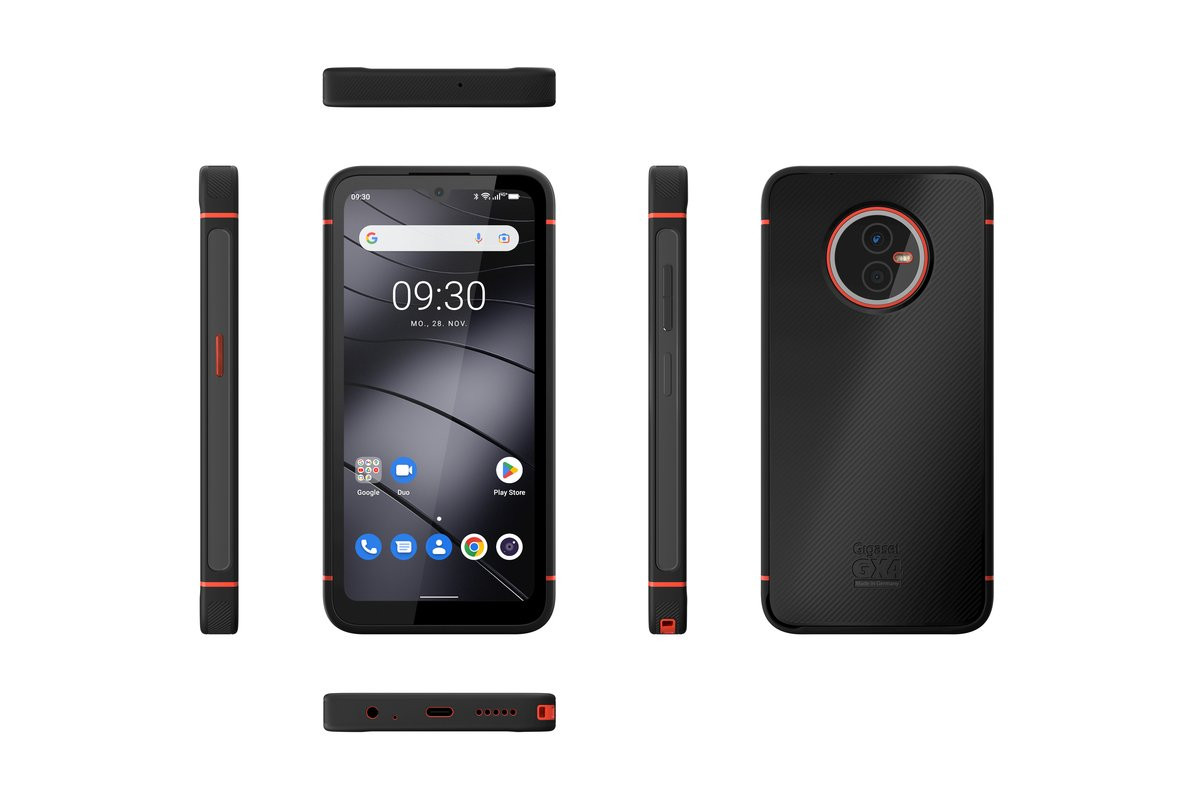 Interessiert? Dann kontaktieren Sie uns doch unverbindlich!