Since 1993, KIOSK has led the industry in design and manufacturing of self-service solutions. Highly specialized experts to cover every aspect of the project, executing personalized customer deliverables at the same time.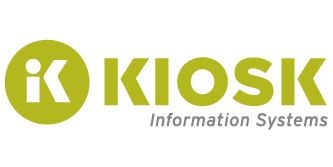 In-house services encompass every aspect of customized solution design:
Hardware Enclosure Design

Software Application Design

Flexible Volume Manufacturing
ISO Certified Standards
Safety Agency Certifications
Complete Deployment Services
Advanced Field and Managed Services
Project teams integrate all deliverables within a single professional campus, stream-lining communications tied to consistent first pass success.
With over 200,000 units successfully deployed, KIOSK has deep experience in a full complement of vertical markets, providing niche expertise on both, platform creation and volume deployment support. OEM and end customer projects range from traditional applications in retail; bill payment, and HR to highly custom multi-function banking, vending, smart locker and border security solutions.
In 2016, KIOSK was acquired by Posiflex Technology, Inc., a global leader in POS solution design and manufacturing. This parent – sister company relationship enables KIOSK to self-source many of the key components in our self-service solutions (e.g., all-in-one PCs, PCAP LCDs, scanners, printers, etc.). These strategic acquisitions have provided a singular value proposition in the industry – one that we are delighted to pass on to our prospects and customers.